Have you ever heard of Goriziana?
I know Gorizia! You must be an Italian connoisseur.
Gorizia is a city in the province of Friuli-Venezia Giulia in the Republic of Italy…, is not!
Goriziana is a type of Carom Billiards (a billiards competition without holes) game popular in Italy.
The carom is a competition with three balls (white, yellow and red), while the goriziana uses an additional nine pins (skittles).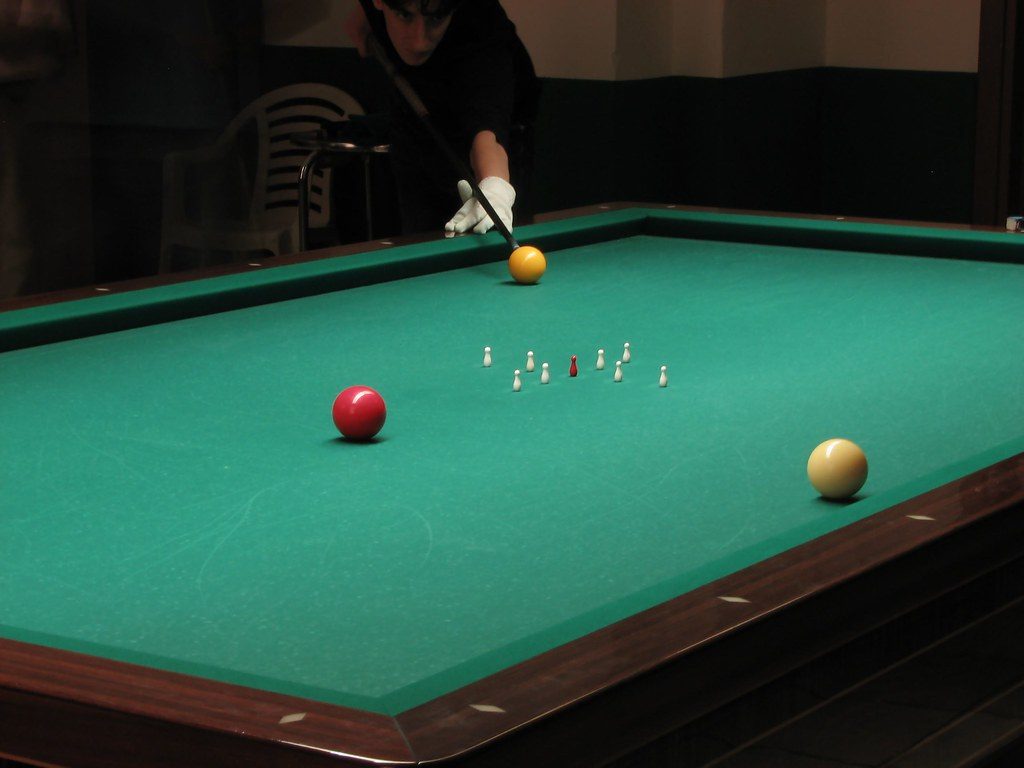 It's Goriziana to see how many of these pins you can beat in a single shot.
You don't just have to shoot a handball and knock down a pin, but you have to clear some conditions before you can get to the point.
If you clear the conditions and knock down the pins, you will get points, and the first player to get 200 to 400 points will win.
This pin has three types of points (2, 8, and 10 points) depending on the color and location of the pin, and you can double your points by defeating it, and in some cases, you can give up points to your opponent.
…It makes for a thrilling gameplay!
If you've read this far and are intrigued, please take a look at the game in action.
If you can, read the "Basic Rules" on this website before watching the game, you'll be able to understand the nature of the game.
By the way, the 5PIN competition with 5 pins is also held in Europe.
It seems that the basic rules are the same, just the number of pins and points are different.